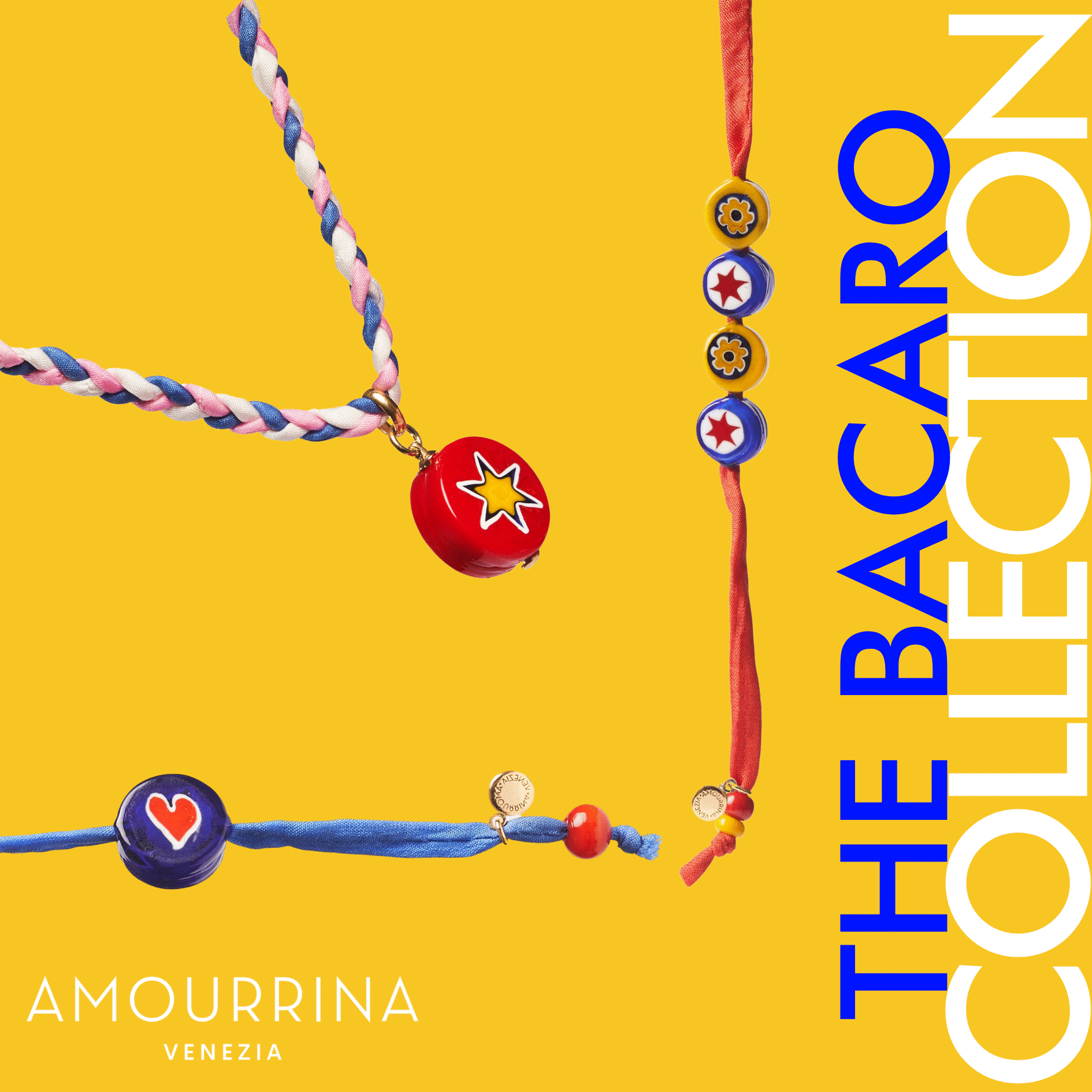 A collection of fun loving yet sophisticated jewels.
The Bacaro, one that can be worn as a bracelet, as a chocker, and as ananklet: the choice is yours!
The Bacaretto is Bacaro's little brother, equally dynamic, as it can be worn both on your wrist and your ankle, yet just a bit more playful.
Last but not least, the Bacaressa necklace, the Queen of the Bacaro Collection. A colourful piece suiting your looks from the moment the sun rises, to the one it sets.